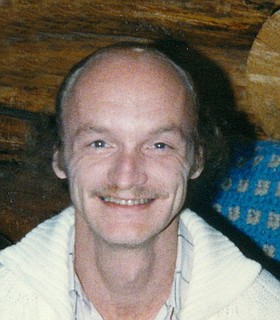 Howard Fred Goodwin
Hood River, Ore.
November 12, 1953 - March 16, 2017
Howard "Fred" Goodwin was born Nov. 12, 1953, to Don and Dolly Goodwin in Albany, Ore. He is survived by his mother, Dolly Goodwin; his sister's family, Rhea and John Hergenrather; their daughter's family, Katie and Tanner and son Lundy Hartman; brother Scott Goodwin and his family, Nate and Becca Goodwin, Van and Alisha Goodwin; his niece's family, Hollie and Jon Gardner, and daughters Cameron and Katie. Fred is also survived by many aunts, uncles, nieces, nephews and cousins. He was preceded in death by his father, Don Goodwin; sister Linda Peterson; brother Mike Goodwin; and nephew Andy Hergenrather.
Fred lived in Hood River, Ore., for the last nine years, Baker City, Ore., for 10 years and Palm Springs, Calif., for 20 years, where he excelled at being a chef. He helped his sister open the Garden Café at Good News Gardening in 2007 and was a vital part of the day to day running of the café. He was extremely friendly to everyone and customers from all over town soon knew him. How could you resist that contagious smile and extended hand for a warm handshake?
Fred went to school in Portland, Ore., starting at the Hosford School for the Deaf when he was just four years old, then on to John Adams High School, and then two years of culinary school. He was a natural cook and we all benefited from his expertise. His carving abilities of the Thanksgiving turkey and prime rib will be sorely missed. We will also miss the generous, kind, thoughtful ways he gave of himself during big family dinners. He was always willing to give a helping hand.
Fred was a fanatic football fan, especially the San Francisco 49ers. He loved any football game and loved to make wagers and tell anyone who would listen who won and where they were in the standings. He had such fun razzing the other employees when his favorites won.
All the employees at Good News Gardening loved Fred — he was their friend and they were his. He became very close to many of them, even when they moved on to other jobs. He kept in contact. If you were a friend of Fred's, you were a friend for life.
His best friends were Andy Hergenrather and Adam Lawrence of Virginia. Andy's death last year hit Fred very hard. They were buddies, going places, working on computer problems and just hanging out. Fred met Adam in Baker City and Adam took Fred under his wing and exposed Fred to many new sports and people. Adam was instrumental in bringing Fred to Christ, and we are very grateful for Adam's love and caring. When Adam moved to Virginia, Fred would try to visit when he could.
In closing, Fred was the kindest, most thoughtful person you would ever meet. He never heard a word in his life, but he understood the love people gave him and he was very grateful. Fred will be honored at Anderson's Tribute Center on Saturday, March 25 at 3 p.m. All are invited.
Arrangements under the direction of Anderson's Tribute Center (Funerals • Receptions • Cremations), 1401 Belmont Ave., Hood River.
Visit www. AndersonsTributeCenter.com to leave a note of condolence for the family.
Services for Howard Fred Goodwin
March 25, 2017

Funeral: 3 p.m.
Anderson's Tribute Center