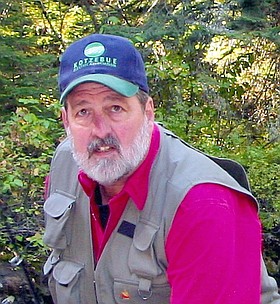 Donald Lee Maxwell
The Dalles, Ore.
March 28, 1953 - February 5, 2017
Donald Lee Maxwell, a resident of The Dalles, Ore., passed away Feb. 5, 2017, at his home surrounded by loved ones.
Don was born March 28, 1953, in Enterprise, Ore. He was the new addition to his older brother James Bailey Maxwell, who was 2 and a half years older. His parents, Marvin Lee and Ella Blanche Maxwell, named Don after his uncle, Donald (Bud) Maxwell. His family moved to Ontario, Ore., in 1954, as his father pursued his career in banking. In 1955, they moved to Merril, Ore., where they welcomed new baby Gregory Dale Maxwell. His father's banking career relocated them to many places, including Hood River, Ore., and then Condon, Ore., where they settled down for a while. Don initially found his love for music in elementary school in Condon, where he played drums in a fourth-grade cover band of The Turtles. However, when it came down to stage time, theirs sign was spelled, "The Trutles." This only fueled his love of music and Don began guitar lessons during this time.
Don's family lived in Burns and John Day, Ore., throughout his high school years. Don graduated from John Day High School in 1971. He enjoyed football, basketball, and track during his three years in high school there. Summers, he worked at the Hines Lumber Mill and was a weekend reserve firefighter. He loved hunting, fishing, and working his trap-line. He furthered his education at Blue Mountain Community College, in Pendleton, Ore., from 1971-1973. He graduated with an associate in science degree in radio broadcasting while working at local station KTIX.
Returning to Condon, Don drove a grain truck and later became manager of the elevator. He met Kathy in Condon in October 1977, while holding the door open for her at the post office. Kathy was teaching second grade at the time. Their first date was a fishing trip to a stream with lots of rattlesnakes. Don and Kathy then moved to The Dalles. Don was hired as a disc-jockey at KACI radio station, while Kathy was hired at Chenowith Elementary School. Don soon became a full-time sales manager at KACI. He loved being in The Dalles community, getting to know people and helping them advertise their businesses.
Donald Maxwell married Kathleen Raasch on Aug. 14, 1982, at the home of Ken and Marge Raasch in Hood River. The purchase of 10 acres gave Don and Kathy huge challenges and joy. Putting in a manufactured home and a barn was the start of their beautiful country retreat. Don loved being outdoors working on beautifying the landscape. It was soon after that he began his work with Craig Office Supply.
On Oct. 11, 1989, Bailey Anne Maxwell was born. Bailey was her parents pride and joy, and definitely a daddy's girl. As Bailey grew, so did her interests and activities. Don and his camera rarely missed an event. Don was not only his daughter's biggest cheerleader, but also her No. 1 coach in both sports and life. It was always clear that he would move heaven and earth for her.
In his later years, Don filled his days with what he loved. He returned to radio with BiCoastal Media, continued the upkeep of his beloved country home, and spent countless adventures with his wife and daughter. Don was a family man and a good man. He believed in working hard, being honest, and giving a helping hand. He will be missed immensely by his family, friends, and all who knew him.
Don is survived by his wife of 34 and a half years, Kathy; daughter Bailey; mother Ella Blanche; brother James Bailey and family; brother Gregory Dale; aunt Thelma Maxwell; cousin Bill Maxwell; cousin Marcia Wood and Monte; brother and sister-in-law Brian and Kristy Raasch and family; and sister and brother-in-law Jennifer and Ed Kanable and family. Don is also survived by many more extended family and friends.
Don was preceded in death by his father, Marvin Maxwell, and his in-laws Ken and Marge Raasch.
A graveside service will be held at Wallowa Cemetery at a later date.
Remembrances in Don's name may be made to Celilo Cancer Center Scholarship Fund, Mid-Columbia Health Foundation: 1700 E 19th St., The Dalles, OR, 97058, or Heart of Hospice, 2621 Wasco St., Hood River, OR 97031.
Arrangements are under the direction of Anderson's Tribute Center (Funerals • Receptions • Cremations), 204 E. Fourth St., The Dalles. Visit www.AndersonsTributeCenter.com to leave a note of condolence for the family.