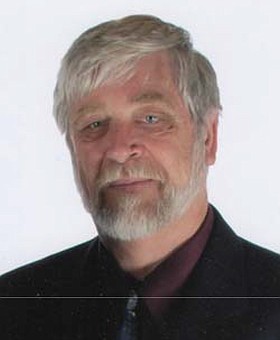 Gary Dean Hayes
Las Vegas
October 8, 1944 - April 5, 2017
Gary Dean Hayes was born in Monterey, Calif., on Oct. 8, 1944, to Dean and Martha Hayes.
Gary grew up in the San Fernando Valley of Southern California. He was the oldest of five brothers, Richard, Steven, Larry and Terry. After graduating from high school in 1963, he joined the army and served in Germany for two years. He was a medic in the service, which sparked his interest in medicine.
After an honorable discharge in 1965, he started college to earn a degree in laboratory medicine. He graduated from the University of California, Chico, in 1974 with a Bachelor's degree in medical technology, which included a fifth-year internship. His first job was at Sisters of Mercy Hospital in Redding, Calif., where he met his future wife, Kathryn Vaughn, RN., and they were married Sept. 5, 1975. In October 1976, they were blessed with a beautiful son named Eric Jason, even though infertility made more children impossible.
After working at several other hospitals and being promoted to chief laboratory manager, he moved to Hood River, Ore., where he worked at Providence Hood River Memorial Hospital. While there for over 20 years, he expanded the lab from seven employees to 27 and increased patient services tenfold. Retiring in 2010, after being a medical technologist for over 40 years, he moved to Scappoose, Ore., to be near his son, Eric, daughter-in-law Terra, and his three grandchildren, Austin, Grace and Travis.
His first and greatest love was family, especially his grandchildren. Throughout his life, he also enjoyed knitting (he knit Christmas stockings for every member of his family), woodworking, making large pieces of furniture, gardening, bowling, skiing, fishing, camping and playing basketball. He had an abiding love for beagles and owned at least one, every year of his adult life.
He was diagnosed with prostate cancer in 2015. When his heath deteriorated to the point that his wife, Kathy, could no longer handle his care, they sold their home and moved into a nursing home in Las Vegas. His son and family had moved to Las Vegas the previous July, and they moved Gary and Kathy to Las Vegas to be nearby. He died quietly and pain free on April 5, 2017.
He is survived by his wife, Kathryn, son, Eric, daughter-in-law, Terra, grandchildren Austin, Grace and Travis, and also by brothers Richard, Steven, Larry and Terry. He has five nieces, five nephews, and numerous cousins, grandnieces and grandnephews. His mother, Martha Susan, and father, Clifford Dean, preceded him in death.
Gary had a huge sense of humor and loved to joke, along with his brothers; he lightened up every occasion. He was fun-loving, yet honest and good natured. Everyone he met took to him immediately. He loved life, and most of all his family. Gary will be sorely missed by his family, friends, coworkers and the numerous patients he has helped heal. May God hold you in His loving arms and comfort you until we are all united again.