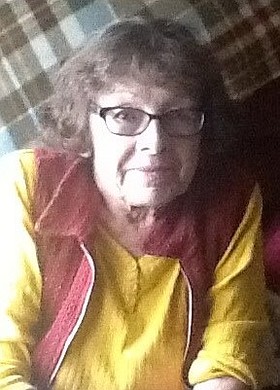 Donna Mae Colclesser
Corbet, Ore.
May 6, 1937 - May 8, 2017
Donna Mae (Tomlin) Colclesser, a long-time resident of Corbett, Ore., passed away peacefully on Tuesday, May 8, 2017, at her Corbett home while surrounded by loved ones.
Donna was born on May 6, 1937, in Wyandotte, Mich., where she spent the first 5 years of her life before moving to Point Hueneme, Calif., where her father Donald (Don) Tomlin was serving our country as a Fighting SeaBee. After completing his tour of duty in the Navy, Don moved his young family, which consisted of his wife Laura and their two children, Donna and Robert (Bob), north to Oregon. They spent a short time in the Willamette Valley towns of Marquam and Monitor before settling in Parkdale in the upper Hood River Valley.
It was in the Hood River Valley where Donna spent the majority of her youth, attending both Parkdale and Wy'east high schools. During those years, Donna could be found frequenting the local Parkdale Café (where all the cool kids hung out). It was there she met the love of her life, a young newly returned sailor, Robert (Corky) Colclesser. The night that Donna met Rob, she knew that he was the man for her. Much to the chagrin of Don, Corky became a fixture in the tiny Tomlin home. It became easy for everyone to see how much they loved each other and that most likely, outside of the illegal use of firearms, Corky was around to stay.
He and Donna were married on October 21, 1956, and settled into their small house on Woodworth Road in Parkdale. It was while they were living in that house that they were blessed with their three children, Teresa (Robert), Scott and Melinda. As life began changing, they moved into an even tinier house on Prospect Avenue in Hood River. It was also while living there that Corky was hired as a machinist by Freightliner Corp. on Swan Island. At that point in time, the family relocated and lived in various houses in the Bridal Veil/Corbett area until 1972, when they purchased their dream home on Meyers Lane.
Donna had several jobs while her children were attending school in Corbett. She was typically involved in service-oriented jobs, which are a reflection of her servant's heart and attitude. When she wasn't working for the Corbett School District, she could be found working at Camp Menucha, providing campers delicious and nutritious meals. However, if asked, Donna would be the first to tell you that her primary job was to be a mother and loving wife that made their small Corbett house a home.
Donna was a Christian. Donna enjoyed going to church and had a great sense of humor (which she maintained until the end), and a wonderful laugh that would light up a room. Donna loved good food, socializing and Johnny Cash.
Donna was preceded in death by her son, Scott Colclesser, mother and father Donald and Laura Tomlin, and brother (Robert) Bob Tomlin. Donna is survived by her loving husband of 60 years, Rob (Corky) Colclesser, her daughters Teresa Meisner (Steve) and Melinda Zinda, brothers Pat (Laura) Tomlin and Dennis (Tawnya) Tomlin, grandchildren Andy Zinda, Laurie Essafi, Jeffrey Meisner, Merry Green, Max Erickson, and McKenna Erickson, two great grandchildren, and many nieces and nephews, all of whom live in the greater Portland area, and brought great joy to her later years.
Memorial gifts may be made to The Bloom Project, thebloomproject.org.
The service will take place Saturday, May 13 at 1 p.m. at the Bateman Carroll Funeral Home, at 520 W. Powell Blvd., Gresham, Ore., followed by a simple reception at the home of her daughter Teresa in Troutdale.
Services for Donna Mae Colclesser
May 13, 2017

Memorial service: 1 p.m.
Bateman Carroll Funeral Home, 520 W. Powell Blvd., Gresham, Ore.