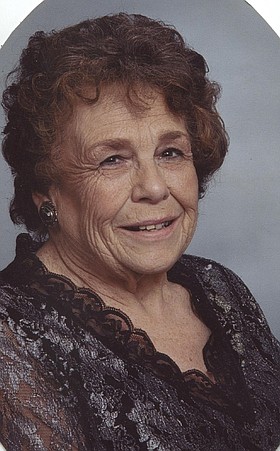 Lillian Bucher-Herschbach
Redmond, Ore.
August 23, 1930 - April 4, 2017
We are sad to say that Lillian Bucher-Herschbach passed away April 4, 2017, in Redmond, Ore., where she had been residing the past few years. Born August 23, 1930, she was 86 years old, mother of seven children and one of six Bucher siblings.
Lillian grew up in Dodson, Ore., daughter of Elma and Joseph Bucher. As a child, she loved riding horses, singing and spending time with friends and family on the farm. She graduated from Cascade Locks High School in 1948.
Lillian married Burton Herschbach in 1952. They moved to Cascade Locks, built a home and raised their children there. In 1980, they moved to Lyle, Wash., and lived there fulltime until Burton passed away in 1997.
Lillian worked as a fish counter at Bonneville and John Day dams, a cook at Dodson School and restaurants in The Dalles, Ore. During her retirement, Lillian spent time living and traveling with her children, grandchildren and sisters. She had adventures with them in Europe, Mexico, Hawaii, Alaska and several other states. She also enjoyed collecting jewelry and exploring yard sales. As a mom, she was famous over the years for baking and feeding her family sourdough bread, cinnamon rolls and other delectable treats she diligently made from scratch. And to their delight, she fed many a neighbor and friend as well!
She is survived by daughters Debra, Darrelle, Daylene and DeeAnn, sons Dell and Dwain (Douglas, deceased), stepson David (Paul, deceased), 10 grandchildren, one great grandchild, five step grandchildren, eight step great-grandchildren, and siblings Carol, JoAnne, Connie, Joby, and Sue.
A remembrance time will be held from 2-4 p.m. on Saturday, May 20 at Cascade Locks Bible Fellowship, 550 NW Forest Lane, Cascade Locks. Pastors Todd and Donna Mohr will officiate.
In lieu of flowers, contributions can be made to Cascade Locks Bible Fellowship.
Services for Lillian Bucher-Herschbach
May 20, 2017

Celebration of Life: 2 p.m. to 4 p.m.
Cascade Locks Bible Fellowship, 550 NW Forest Lane, Cascade Locks