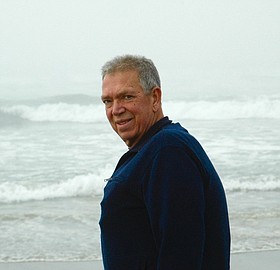 David James DeGroot
Hood River, Ore.
July 6, 1952 - May 17, 2017
David James DeGroot, 64, of Hood River, Ore, died May 17, 2017, at Providence St. Vincent Medical Center in Beaverton, Ore., after a long battle with heart failure.
David was born July 6, 1952, in Artesia, Calif., the son of John and Jane DeGroot. He is survived by the mother of his children, Sylvia DeGroot, and his three sons and one daughter, Michael (Sharol) DeGroot, Jeffery (Becky) DeGroot, Matthew (Kaitlin) DeGroot and Kathleen (Daniel) Murphy. He is also survived by six grandchildren, Tyler, Karlee, Katelyn, Leah, Kolbi, and Megan, with twin grandsons due in July. He is also survived by his brother Peter (Carolyn) DeGroot and sister Teresa (Daniel) Visser. All of David's children, grandchildren and siblings currently reside in California.
David worked as a dairy farmer in Chino and Fresno, Calif. In 1990, David moved his family to Hood River to become an apple, pear and cherry farmer. He and Sylvia then became alpaca farmers under the name Double Dutch Farms until his retirement in 2012.
He loved riding his Harley Davidson, going out to dinner with friends, playing backgammon with anyone he could, and spending time with his grandchildren. He will be greatly missed by his family and friends.
Services were held May 22 at Fresno Christian Reformed Church, officiated by Pastor Brent Deffenbacher.
In lieu of flowers, donations can be made to Valley Children's Hospital.