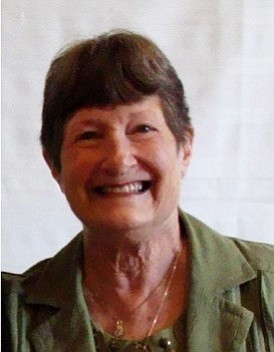 Kay Louise Reese
Mount Hood, Ore.
December 8, 1943 - May 27, 2017
Kay Louise Reese died Saturday, May 27, 2017, at the age of 73 years, surrounded by family at her home in Mount Hood, Ore. She was born Dec. 18, 1943, in Vancouver, Wash., to Harold and Geneva (Anderson) Myers. Kay graduated from Fort Vancouver High School and attended Washington State University, where she was a member of Alpha Chi Omega Sorority. She met her husband, James B. Reese, in Seattle, Wash., and they were married in Vancouver on July 8, 1967. They lived in Costa Mesa, Calif., for six years and Hermiston, Ore., for 39 years before moving to the Hood River Valley five years ago.
Kay was a compassionate, hard-working woman. Her family has the fondest memories of her as a ukulele playing, Charleston dancing, Anne Murray singing, avocado eating, daisy loving, craft and culinary making sensation. She thrived on her relationships with friends and family, and played an integral role volunteering for schools, church and community. She challenged those around her to keep up and oh, did she know how to work a room. As with almost everything, that would bring a smile to her face. She made every special occasion more special, and did a lot of heavy lifting as a mother, wife and professional. We all cherish that she and Jim shared a true love, and would have celebrated 50 years of marriage in just five more weeks.
She is survived by her husband Jim and four daughters and their families, Glenna and Jeff Stone, Sadie and Piper, of Bothell, Wash.; Pamela and John Stevenson, Jack, Connor, Owen and Tyler, of Corvallis, Ore.; Andrea and Rick Streedain, Nils and Nora, of Portland, Ore.; and Sarah and Mike Magura, Kayla and Aiden, of Clackamas, Ore.; and her brother Steve Myers and his wife Susan Tucker of Sun Valley, Idaho.
Kay's family invites you to celebrate her life on Saturday, June 3, at Immanuel Lutheran Church in Hood River at 11 a.m. Reception immediately following the service.
Services for Kay Louise Reese
June 3, 2017

Celebration of Life: 11 a.m.
Immanuel Lutheran Church in Hood River