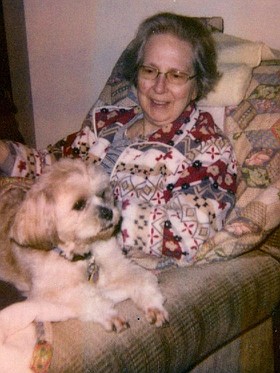 Carol Ann Faull
Hood River, Ore.
October 30, 1937 - August 30, 2017
Carol Ann Faull went to be with her Lord on Aug. 30, 2017, at Ashley Manor, in Hood River, Ore. She was surrounded by good friends. Carol was born in Wilkes Barre, Pa., on Oct. 30, 1937, and was 79 years old at the time of her passing.
Carol spent her first nine years in Nuangola, Pa., where she attended school her first four years. Then the family moved to Wanamie, Pa., where she finished her early schooling, graduating from Newport Township High School in 1955.
She graduated from Kings County Hospital Center School of Nursing (Brooklyn, N.Y.) in 1959. After working there for six months, she moved to Montclair, N.J., and worked at Mountainside Hospital and then for the Sherman Avenue Surgical Group. In 1982, she completed her Bachelor of Professional Arts degree in Health Care Administration. She helped found the Vascular Diagnostic Center of Glen Ridge in 1985 and was its director until she retired in 1999. In 1987, she became a registered vascular technologist.
In 1999, she moved to Hood River. She became involved at The History Museum of Hood River County and served on its board of directors. While she lived in New Jersey, she was active at Grace Chapel in Caldwell and then at Springdale Bible Chapel in Springdale, Ore.
She has two brothers: Thomas and wife Fran who live in Moneta, Va., and Ralph who lives in Marion, N.Y. Her parents (Lester and Emma Whitebread Faull) passed away in the late '80s. She has two nieces, a nephew and two great-nieces and a great-nephew.
Carol will be laid to rest in October in Slocum, Pa., alongside her parents.
Arrangements are under the direction of Anderson's Tribute Center (Funerals • Receptions • Cremations), 1401 Belmont Ave. Visit www.AndersonsTributeCenter.com to leave a note of condolence for the family.