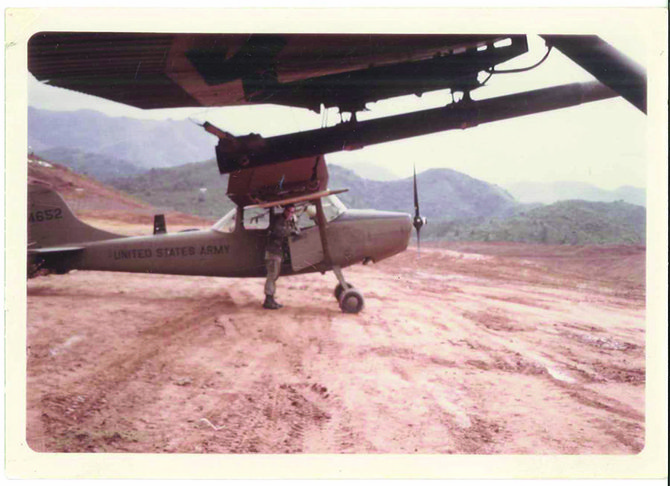 LARRY DEIBERT with his plane, in Vietnam c. 1967: "Our air speed was about 95 mph. Every time we were supporting American troops in contact with the enemy, we would receive small arms fire, .51 cal-iber anti-aircraft and fire from 37mm and 81mm air bursts . . ."
Stories this photo appears in:

'54 Wy'east High grad served for 29 years
Odell native and 1954 Wy'east High School graduate Larry Deibert was inducted into the Evergreen Aviation Hall of Honor on Oct. 20. Diebert, a decorated Vietnam war veteran now serving as civilian aide to the Secretary of the Army, was enshrined there with five other honorees.