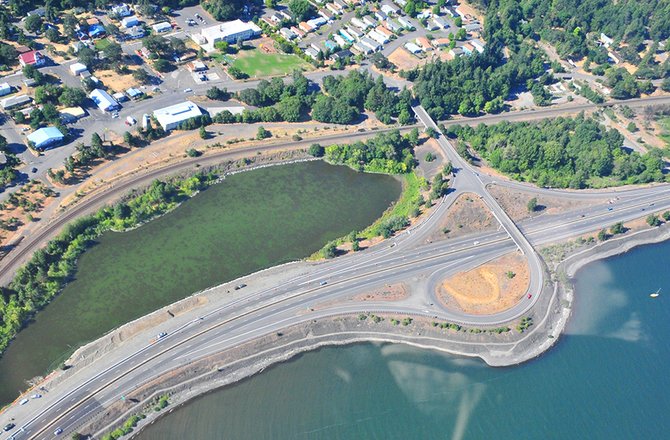 MOSIER, looking south, in this 2011 aerial photo. The Mosier overpass is located toward the right side of the photo, directly over the four-lane freeway that is Interstate 84. The Oregon Department of Trans-portation plans on reinforcing the structure with titanium bars as part of a repair project. ODOT says the repairs should hold up for 25 years.
Stories this photo appears in:

The Oregon Department of Transportation is set to begin a $1 million repair project next month to fix cracks that were found in the Interstate 84 overpass near the Mosier exit last year.