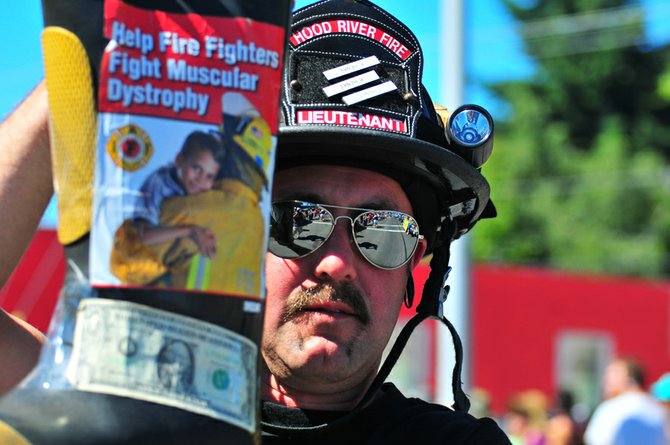 LT. PAUL HENKE of Hood River Fire and EMS asks passers-by to "fill the boot" during a First Friday event last year in order to raise money for muscular dystro-phy. The department recently had its best year ever in the history of its partici-pation in the program, raising $17,500 for the Muscular Dystrophy Association.
Stories this photo appears in:
A decade later, HR firefighters still impress with muscular dystrophy fundraising efforts
If the boots of Hood River firefighters look heavier this year, that's because they are.