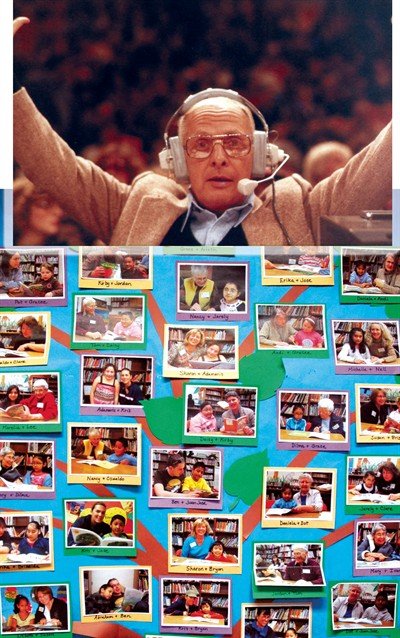 If you know who this guy is, then you won't want to miss an enent Friday evening (7 p.m.) at Hood River Middle School.
The event: "Say It Three Times Fast," a tongue twister tournament hosted by the one and only Bill "Rip City" Schonely. The event is a fundraiser for HR County's SMART reading program. The community is invited to join a lineup of local personalities on stage to compete in what is surely the first event of its kind to come to town.
The following people are signed up as official competitors for the evening:
Nicole Mejia, Shaun Anderson, Mark Bailey, Tess Barr, Keith Bassham, Cathy Carter, Kerry Cobb, Dorris Greenough, Ed Freysinger, Luke McMillan, Jeffrey Mueller, Buzzy Nielsen, Kathy Peldyak, Andrea Roberts, Oscar Stenberg, Bill Weiler, Heidi Venture and Michael Thompson.
Stories this photo appears in:
Photo of the Day
Photo of the Day