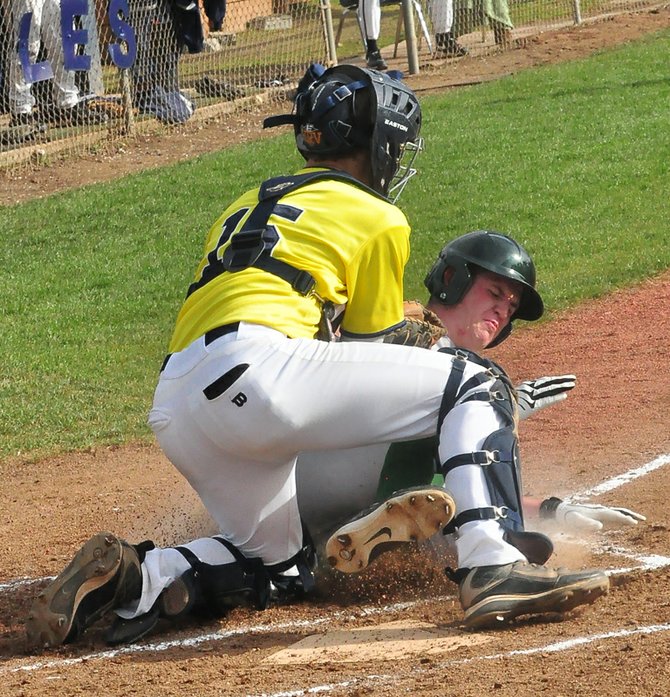 HRV Catcher Kyle Beam puts the tag on Peter Davis of Jesuit as Davis slides into home in the second inning. Davis was ruled safe on the play at the plate, but Beam put out another Jesuit runner out at the plate in the next inning with a lunging tag.
Stories this photo appears in:

The Hood River Valley baseball team showed it could compete against one of the elite teams in the state Tuesday against Jesuit. Now the next step is for the Eagles to beat them.