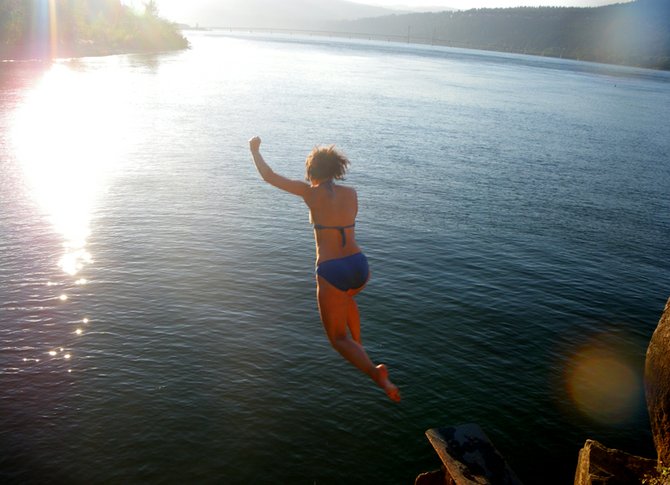 Koberg Beach -- was a popular, and large beach before the introduction of the Columbia River Dams. Today it is smaller and less crowded, and the perfect place for an evening swim.
Stories this photo appears in:

A quick dip in the Columbia at Koberg Beach State Recreation Area is perfect for those hot summer evenings when you get off work and want to cool off and enjoy the last hour of sunshine but don't have the time or energy to venture far off the beaten path.