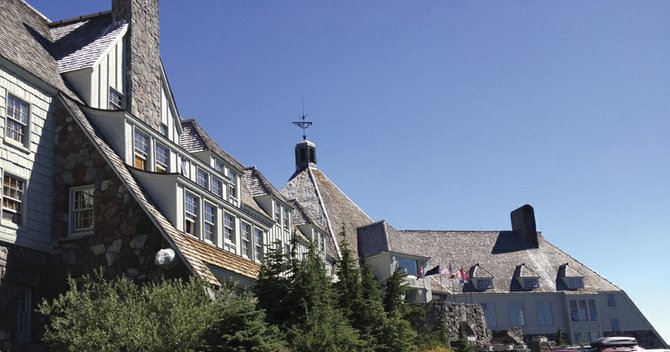 THE CRISP architectural lines of Timberline Lodge have stood out against the blue or snowy skies at
Mount Hood for 75 years. An anniversary celebration is under way all month, including a music festival
on Labor Day, inviting visitors to appreciate the beauty and high craftsmanship of the lodge.
Stories this photo appears in:

Being around for 75 years: That is a hard concept for me to grasp considering I've barely made it through just 17 years. Timberline Lodge on the flank of Mount Hood has remained all these years, but during the construction of the facility America was facing some of its hardest tests in the 20th century.