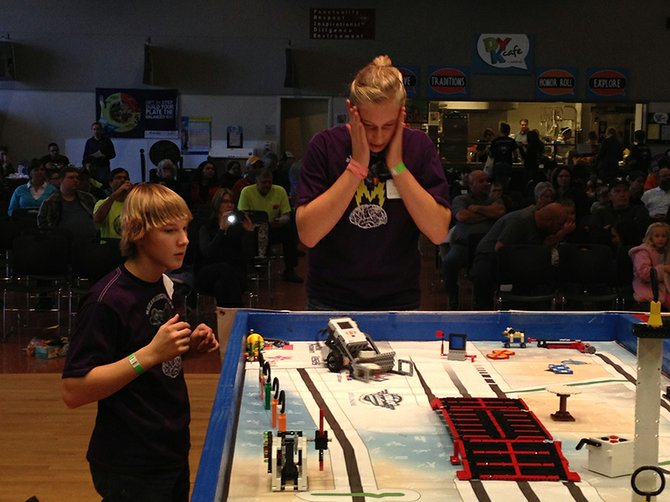 A TENSE MOMENT, from FLL competition in 2012. Gorge tourna-ments resume starting Dec. 7-8 in The Dalles.
Stories this photo appears in:

Families and robot lovers of all ages are invited to watch the fun at the Columbia Gorge First Lego League Tournaments in December. These free events will be held from 9 a.m. to 3:30 p.m. on Dec. 7 and 8 at The Dalles Middle School (1100 E. 12th St.) and Dec. 15 at Wy'east Middle School (3000 Wy'east Road near Odell). These tournaments are local qualifiers for the international FLL robotics competition for kids ages 9 to 14. Winners will travel to the state tournaments in Hillsboro in January.