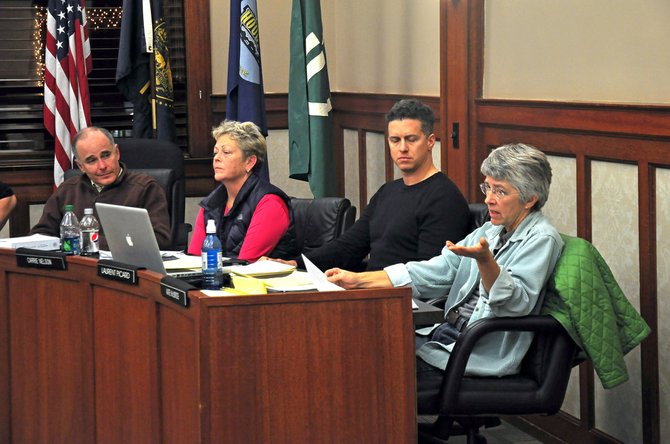 Hood River City Council member Kate McBride explains her thoughts on the Wal-Mart expansion after being called back to the council dias to cast a tie breaking vote. McBride had previously recused herself from the vote.
Stories this photo appears in:

The deciding vote in what is likely to be a precedent setting land use decision was cast by someone who didn't even expect to be voting when she walked into the city council chambers.