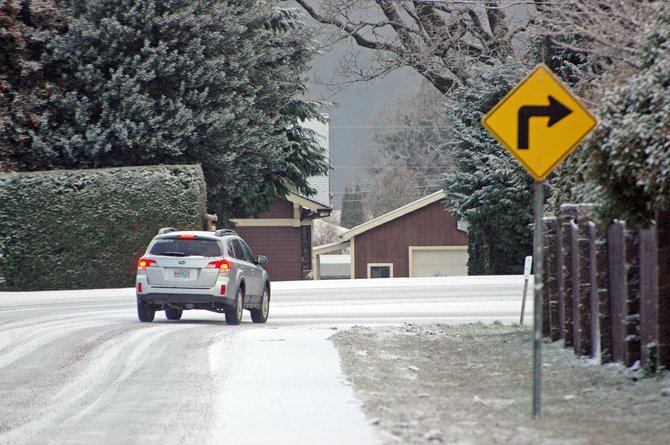 SLOW FOR CURVES, intersections and shaded roadways where ice and slush increase sliding possibilities.
Stories this photo appears in:

Chris Strader, co-owner or Hood River Jewelers, achieved the Certified Gemologist Appraiser title by the American Gem Society, an association of professional jewelers in the United States and Canada.

It's called "black ice" because it tends to look like the rest of the pavement on the road.