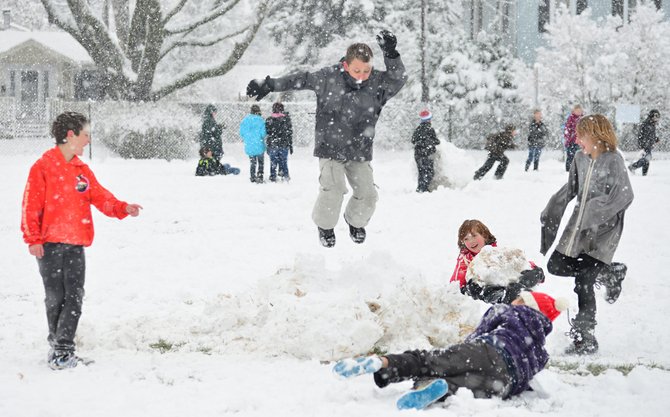 May Street Mayhem: The first snowfall of the winter gave school kids an excuse to party during lunch break Wednesday. Pictured here are students at May Street Elementary School destroying a snowman that another group of students made during their lunch break.
Schools started two hours late Wednesday and were let out early due to the snow. By that evening temperatures rose enough to melt snow on the roads and schools were on-time the rest of the week.

Stories this photo appears in:

"Mother Nature has given us a boost," said Mark Russell, Manager of Les Schwab, of the snowstorm that hit the Gorge this week.