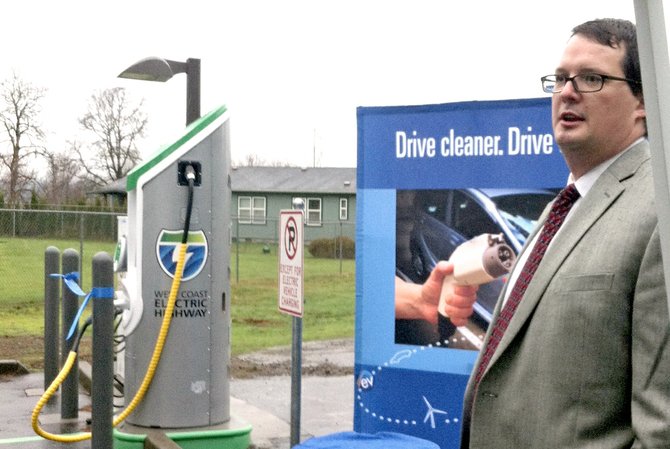 CASCADE LOCKS MAYOR Lance Masters welcomes a caravan of electric vehicles to the Dec. 15 ODOT dedication ceremony of a new electric car charging station in Cascade Locks. The station is one of a network now being established throughout the state.
Stories this photo appears in:
New electric car charging station dedicated
The weather was rainy and windy, typical for a winter's day in Cascade Locks, but the moods of the gathered electric vehicle enthusiasts were warm and sunny.