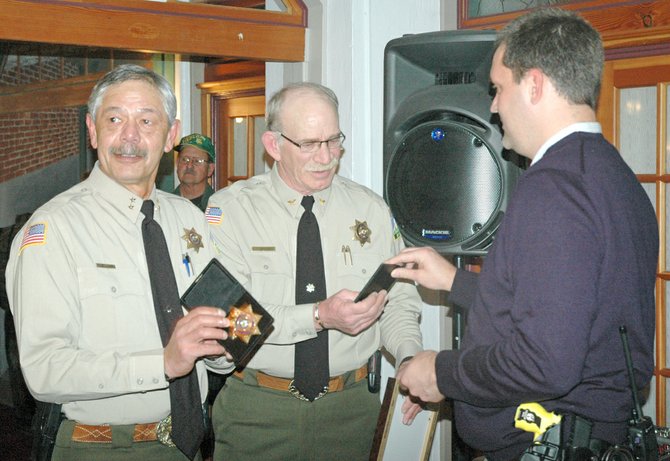 SHERIFF Joe Wampler, left, and Chief Deputy Jerry Brown admire their retiree badges, presented Thursday by Sheriff-elect Matt English in Thursday's standing-room-only reception at Hood River Hotel. Wampler and Brown will both serve as reserve deputies after retiring in January.
Stories this photo appears in:

Sheriff hands over reins to successor Matt English on Jan. 6
More than 250 people filled the ballroom at Hood River Hotel Thursday to thank Sheriff Joe Wampler and Chief Deputy Jerry Brown, who are both about to retire.