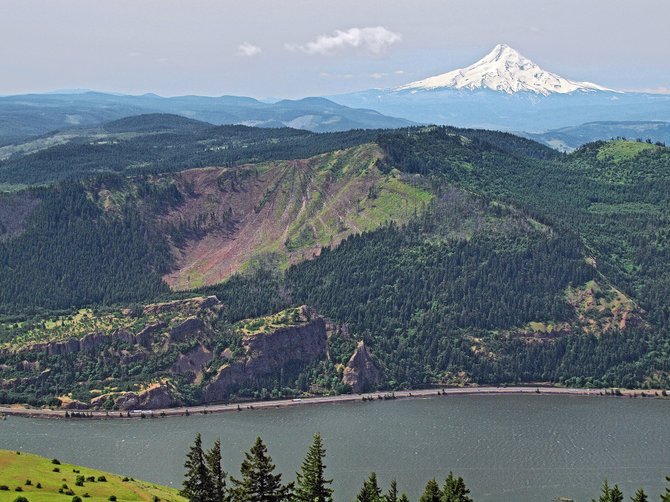 The 110-acre clearcut just east of Hood River as seen from Burdoin Mountain on the Washington side of the Columbia River.
Stories this photo appears in:

Over the winter 110 acres of trees in a highly sensitive, very visible Gorge hillside were chopped down. Local environmental groups and members of the public claim they had no idea what was going on until chainsaws and bulldozers were already running. Now they want to know why and how it happened.