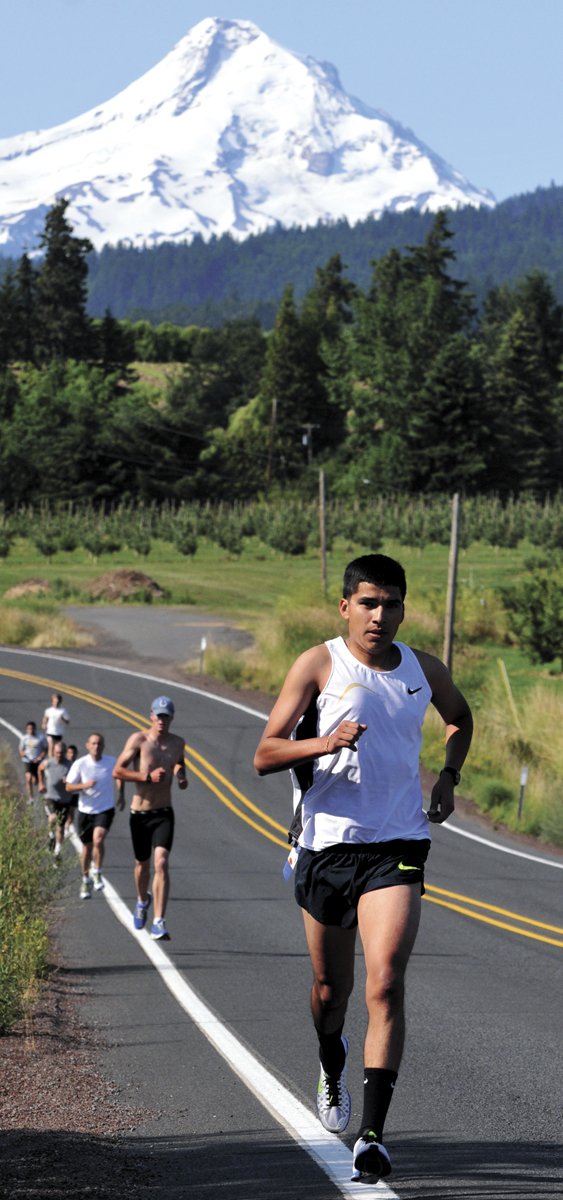 Yonny Castillo on his way to the fastest time of the day in the Kollas Cranmer run at 41:40.
Stories this photo appears in:

367 runners, 102 walkers at 2012 Kollas-Cranmer Memorial Run
More than 450 walkers and runners turned out Wednesday morning for the annual Kollas-Cranmer Memorial Run. Sunny skies and cool temperatures greeted participants with near-perfect running weather, and as more and more people passed through the registration tables, it was clear the crowd was the largest the run has ever seen.