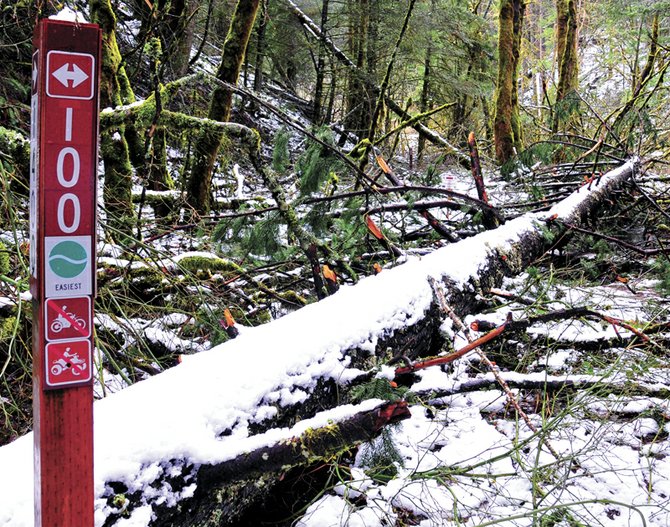 Seven streams trail at the base of Post Canyon is virtually impassable even by foot due to damage from January's ice storm. The popular trail will require extensive work before it can be reopened.
Stories this photo appears in:

County's popular westside forests need serious attention before trails can be used
In his first year as Hood River County Forest Manager, Douglas Thiesies already has a big mess on his hands.