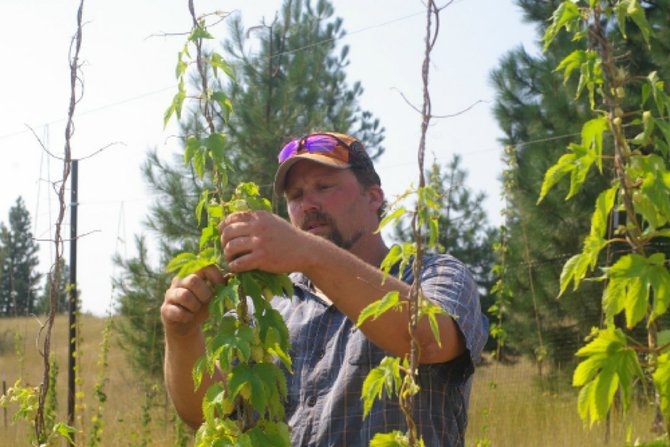 Fresh Hop Beer 2011 - We spent the hot summer day hand selecting 9 varieties of organic hops growing at our friends Eric and Jennifer Miller Larch Creek Farms in Dufur, Oregon. We drove them straight to the brewery and loaded up our conditioning tank with Seizoen and all the fresh hops we could stuff in
Stories this photo appears in:

The Logsdon ale labels depict the waters of Mount Hood turning into a waterfall near the barn and flowing into a rounded Belgian ale glass. The labels are multi-lingual, just like Belgium, with French and Flemish joining the English.