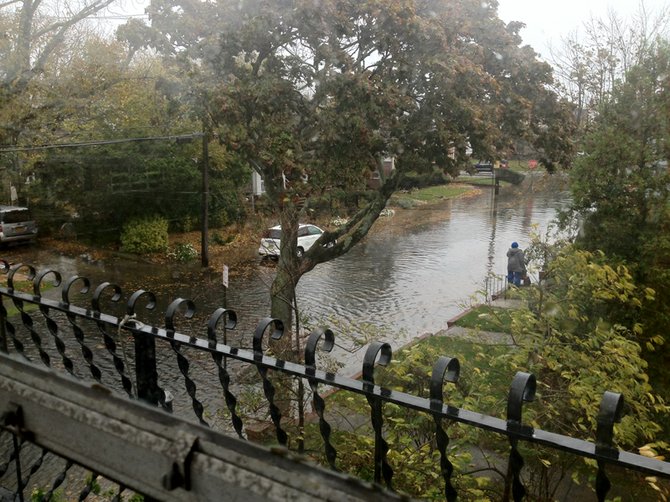 FLOODING in Rockaway — before the storm hit.
Stories this photo appears in:

Superstorm Sandy was 3,000 miles from here, but people feel the impacts through friends and loved ones who were on the east coast when Sandy struck last week. Sarah Plotkin of Hood River flew to New York last Wednesday to visit her mom on her 83rd birthday.