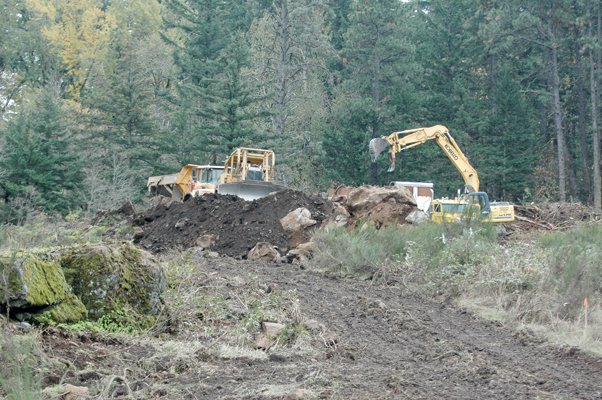 Work underway on the Country Club Road re-alignment.
Stories this photo appears in:

City starts Country Club realignment
Anyone waiting to make a left turn from County Club Road onto West Cascade knows what the term "failing intersection" means. It means at minimum, frustration, or near misses, and, for some unlucky drivers, accidents.