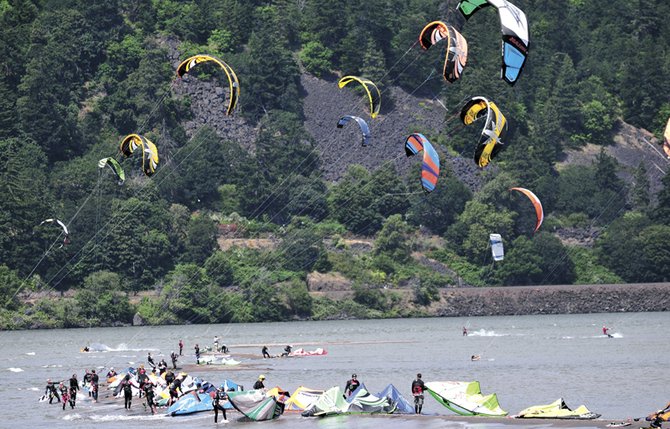 Crowding on the Hood River sandbar — one of the reasons the Port of Hood River cites in its decision to trim the number of schools with kiteboarding permits from seven to five.
Stories this photo appears in:

The number of kiteboarding schools operating on Port of Hood River property will be reduced from seven to five through at least the summer of 2015. The number of windsurfing schools will remain at three.

Decision due Dec. 4; the crux of issue is a saturated market and a crowded beach
Hood River will have two fewer kite schools next year. At Tuesday's Port Commission meeting, the commission directed staff to move forward with a plan which calls for eight total waterfront school permits, with a maximum of five kite boarding schools.