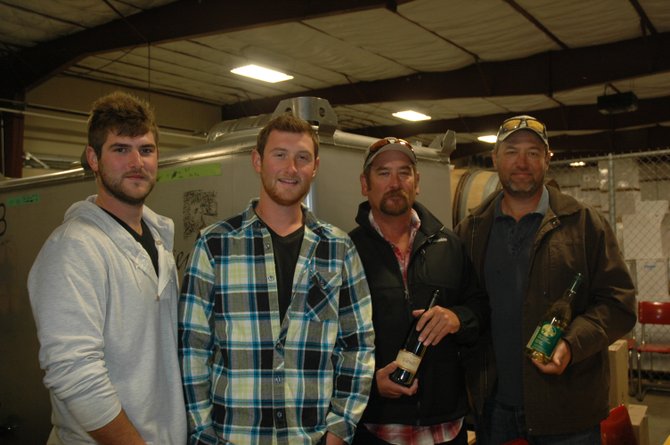 A new set of Kennedy's are about to take over the White House - Hood River style. From left to right, Andy, Jack, Pat and Barry Kennedy of Odell are taking the reins of the Gorge White House beginning Nov. 1. Seen here on a recent visit and tour of Steve and Don Bickford's Mt. Hood Winery operations, the family is stepping in as Camille Hukari and Jerry Tausend look forward to retirement.
Stories this photo appears in:

Changes are coming to the historical icon along Highway 35 in the Pine Grove area of the Hood River Valley; The Gorge White House has a third family as its owner since 1901.