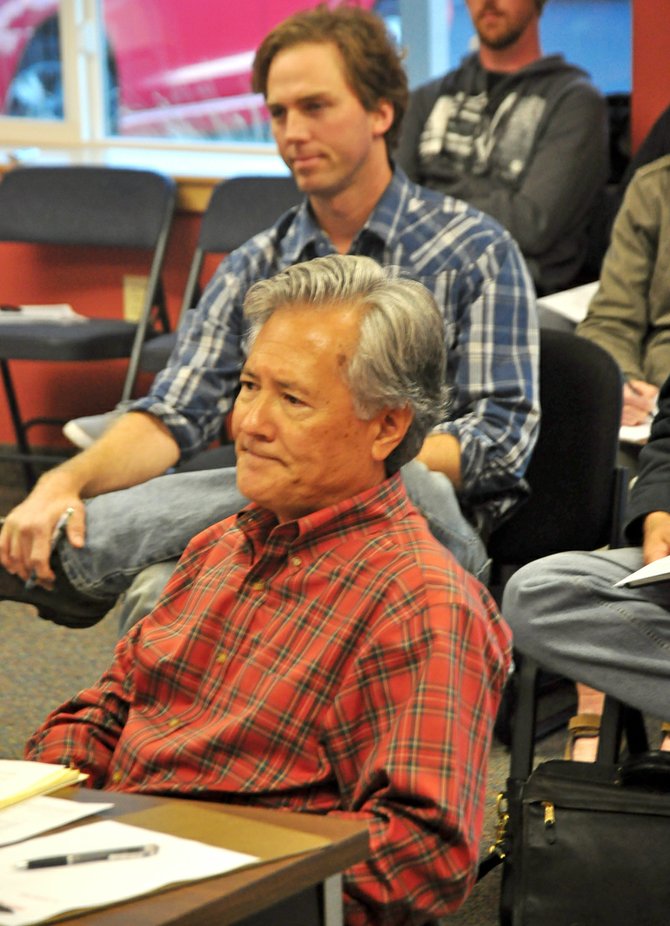 Developer Bob Naito talks to the Hood River Port Commission October 16, 2012 while Friends of the Hood River Waterfront Attorney Brent Foster (in background) waits for his chance to speak.
Stories this photo appears in:

A plan to transform the Hood River waterfront and revitalize a vacant industrial area is in danger of falling apart before it even gets off the ground.

The Naito Development Corporation and Friends of the Hood river Waterfront appear to be at an impasse over how to resolve their differences over a hotel and commercial building project on the Hood River Waterfront.