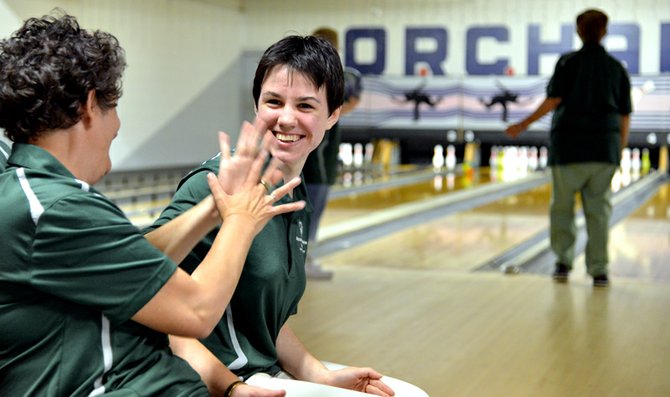 <aroaj L:ander and Ester Simmons at Special Olympics bowling practice at Orchard Lanes.
Stories this photo appears in:

Hood River Special Olympics bowling team gathering pledges for Nov. 5 Bowling with the Cops
Bud Pounders wipes the sweat off his hands and grabs a bright blue ball from the carousel. He's bowling in loafers, not the tri-colored slick-bottom shoes designed for sliding across the hardwood; but for his between-the-legs delivery style, this footwear is ideal.