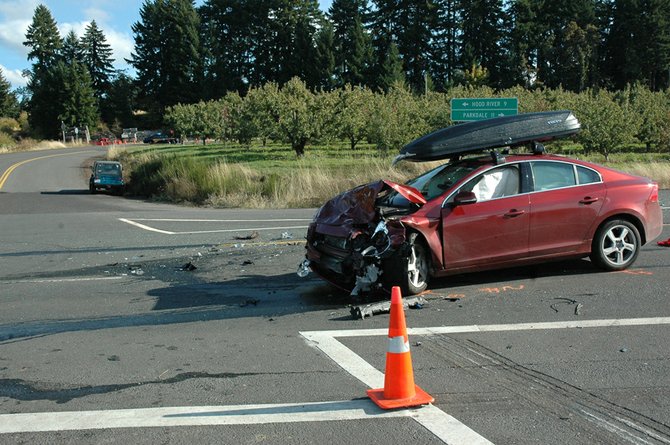 The Volvo sedan driven by Gary Latulippe of Pennsylvania was one of two vehicles involved in a fatal accident on Highway 35 at Central Val4e Road near Odell. Latulippe survived the crash.
Stories this photo appears in:

The second fatal crash on Highway 35 in just over a week took the life of a 70-year old Troutdale resident Thursday afternoon.