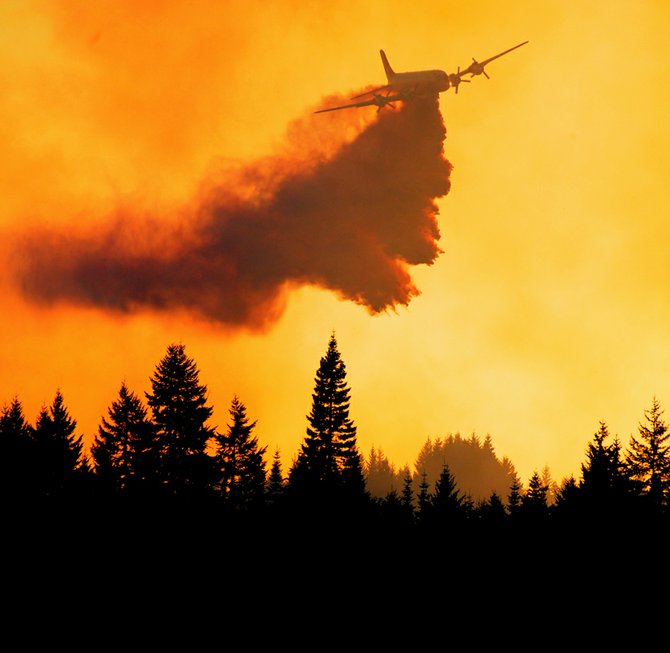 An air tanker drops retardant on a section of the fire near Snowden Road just a few miles away from Columbia High School.
Stories this photo appears in:

Highway 141 fire burning near White Salmon
What started as four small fires along Highway 141 in Washington at about 1:30 p.m. on Wednesday, has now burned over 1,200 acres of open land between White Salmon and Husum. As of press time on Friday morning, officials were reporting a 40 percent containment of the fire.