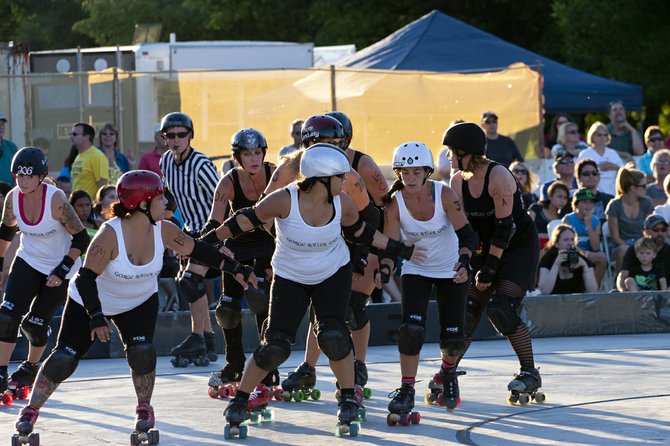 Get it on:  Gorge Roller Girls pictured here in action last week during the team's first exhibition bout in The Dalles. The Hood River-based team is made up of players from across the Gorge.
Stories this photo appears in:

Interested? See gorgerollergirls.com for more
A crowd of about 500 rallied in support of the Gorge's first women's roller derby team last week at Riverfront Park in The Dalles. The Gorge Roller Girls teams battled for glory in a "black vs. white" exhibition bout. Fans were treated to an intense neck-in-neck game, with the White Thrashers pulling ahead of the Black Betties by just 12 points at the end.