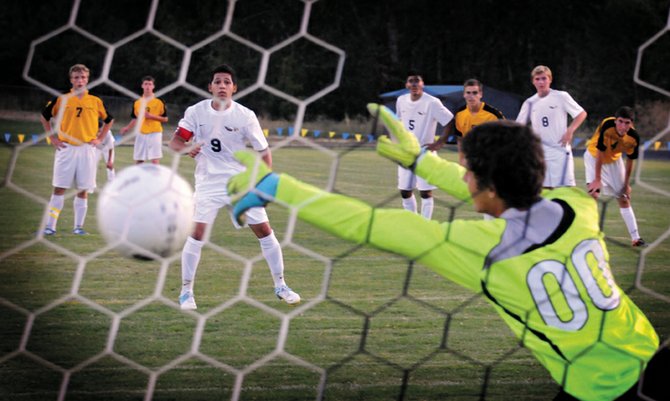 HRVHS soccer got revenge against Rex Putnam Tuesday evening with a 4-1 victory. The team last faced the Kingsmen in its final game last season in which the Eagles were eliminated from the state playoffs in a shootout. Pictured here is Cesar Romero, 9, scoring the team's second goal on a penalty kick. The goal gave the Eagles key momentum going into halftime.
Stories this photo appears in:

Last season ended in disappointing fashion for the Hood River Valley High School varsity boys soccer team. In round two of the state playoffs, the boys played to a draw after double overtime against Rex Putnam. The game went into a shootout, where the Kingsmen eliminated the Eagles from the tournament on their home turf.