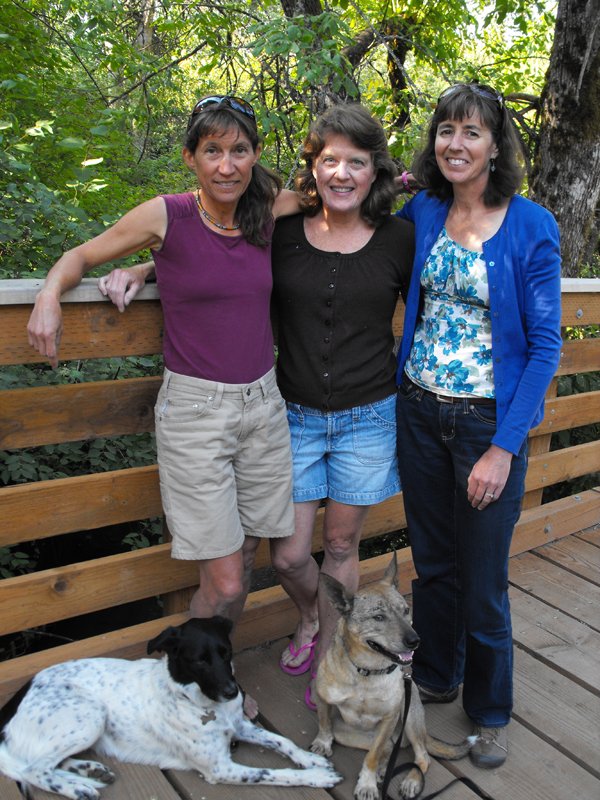 Survivor's relief and gratitude were evident in the faces of (left to right) Leigh Hancock, Lynne Davidson and Margaret Neuman as they reunited to share their tale of escape from a raging wildfire near Bend last week. Neuman's dog Hazel (right) and Hancock's dog Pippin (left) also made it out alive. The women and dogs ran and hiked about 16 miles to safety – after already completing an early morning six-mile hike before seeing the Pole Creek fire's advance on their campsite at near Sisters.

Stories this photo appears in:

Gorge trio describes harrowing escape from central Oregon fire
Imagine a vast, fantastic forest wilderness at your disposal, a week's vacation ahead and two friends to share your backpacking adventure with.