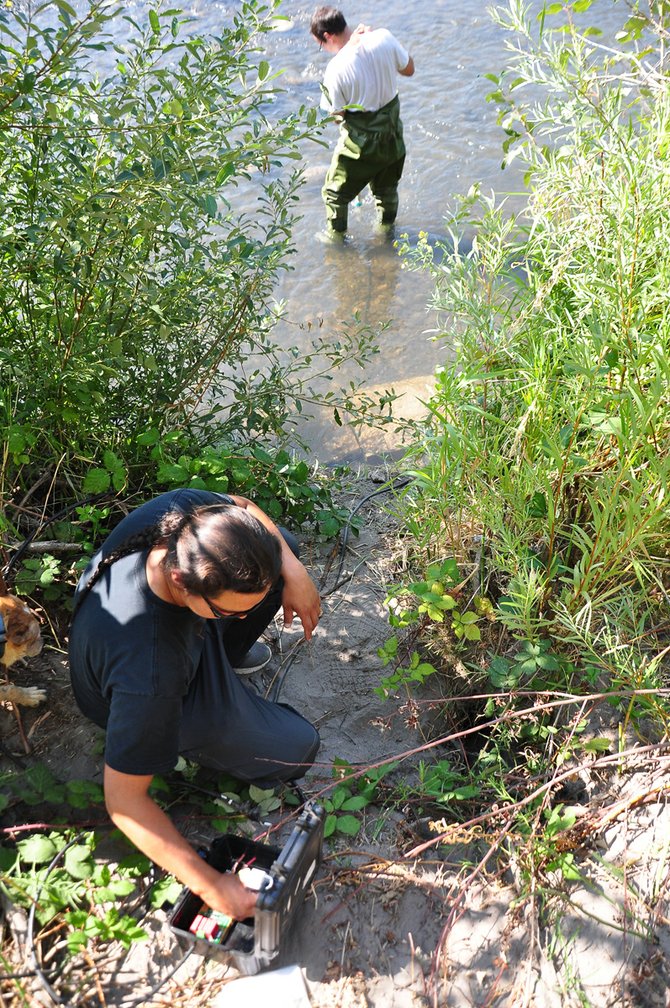 Andrew Wild Bill of the Confederated Tribes of Warms Springs lamprey monitoring team checks readings while fish biologist Matt Fox tests the lamprey monitoring cable lain across the mouth of the Hood River. The cable monitors lampreys tagged at Bonneville Dam as they make their way up the Columbia River and into tributaries.
Stories this photo appears in:

Lampreys move back up the Hood River
Matt Fox wades out into the rushing water of the Hood River, repeatedly jabbing at an underwater wire with a long plastic pipe, as the hot late summer sun beats down on him.