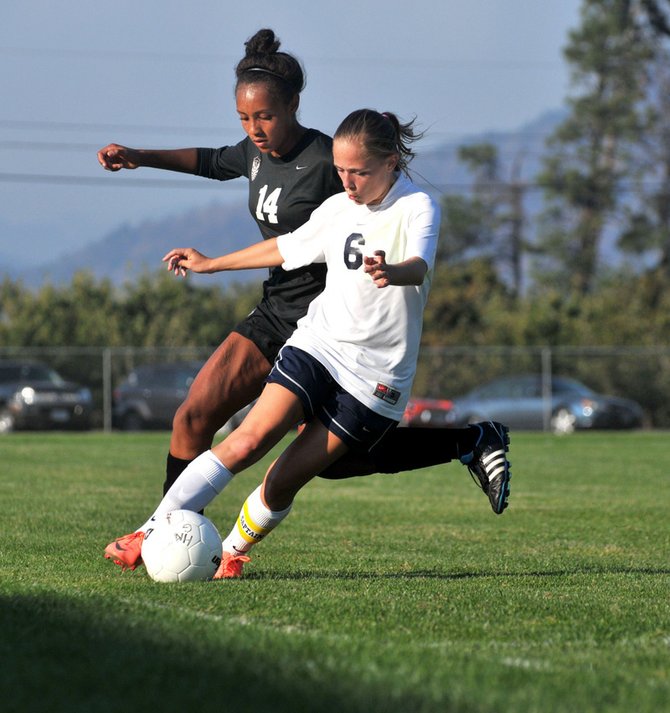 Kristin Lago battles against Tualatin's Ariana Pumpelly (14) during HRV's 5-0 loss against the Timberwolves.
Stories this photo appears in:

Hood River Valley High School girls varsity soccer hosted Tualatin Tuesday afternoon in what was expected to be the team's toughest opponent of the season. The defending Oregon 6A state champions, the Timberwolves, are atop the state rankings again this season and faced the Eagles fresh off a 2-0 win against the perennial state powerhouse, Jesuit (currently ranked fifth in the state).