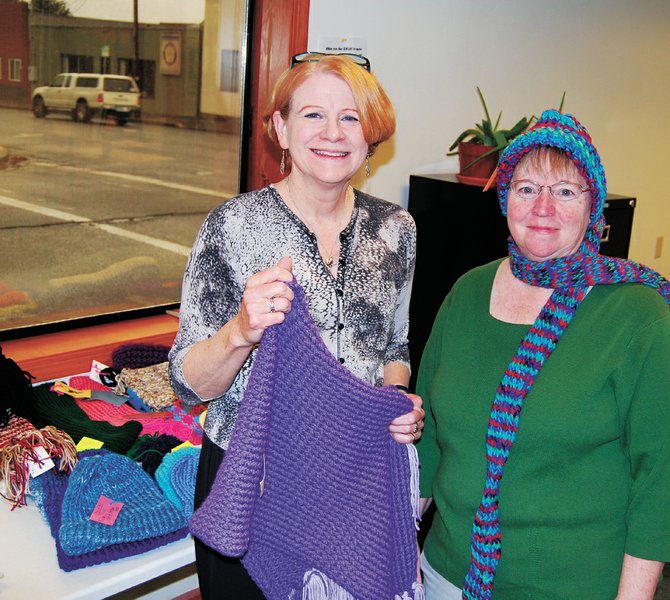 Creative Community – Executive Director Rita Rathkey, left, joins counselor Katie Maple in displaying one client's hand-knit scarves and hats. Adding this new Heights location to its Pine Grove facility, Opportunity Connections is creating an in-town presence to help its disabled adult clients develop work and community networks.
Stories this photo appears in:

Fundraiser supports programs for disabled members of the community
Opportunity Connections celebrates its 46th anniversary Thursday by hosting the annual spaghetti dinner from 5:30-8 p.m. at the Mid-Columbia Senior Center, 1112 W. Ninth, in The Dalles.