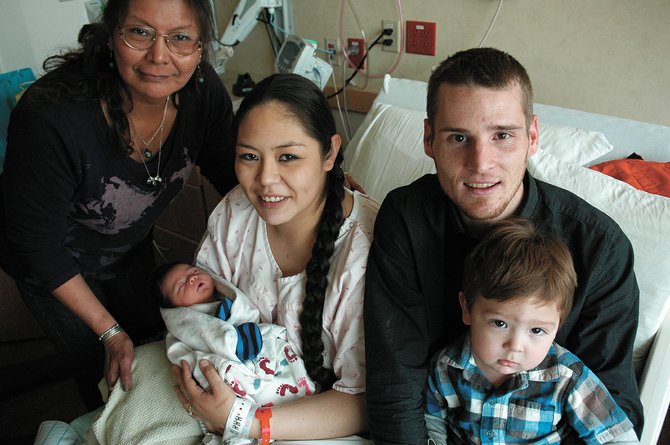 The family at rest: Letitia George holds Niko, with her mother, Liz Frazer, left, fiancé Daniel Peterson, and their son, Kaden, 22 months.
Stories this photo appears in:

Niko Peterson was in a big hurry Sunday. So much that all 7 pounds, 1 ounce of him demanded an early entry into the world. Niko was born in his parents' car on Sunday at 10:35 a.m. on State Street near 10th.