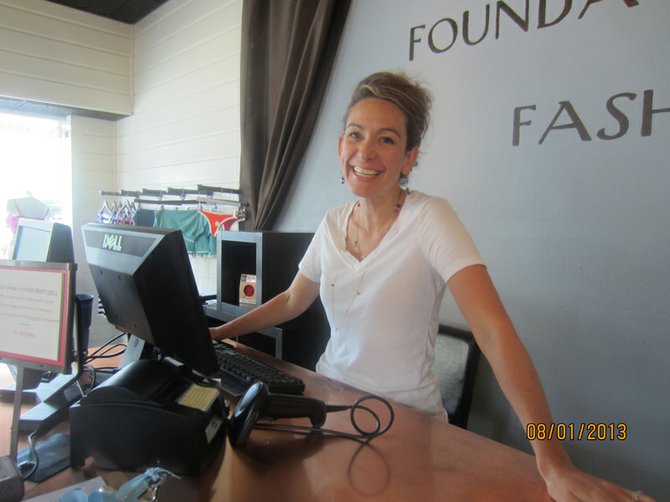 Foundation 45 owner Brooke Pauly helps customers of all shapes and sizes and loves the small-town feeling of Hood River.
Stories this photo appears in:

When Brooke Pauly and her husband, Mike, were married almost 11 years ago, they bought a travel trailer, quit their jobs, and toured the United States. The trip, while fun, had a purpose, too: The Paulys wanted to move to a small town, and they were looking for just the right one.