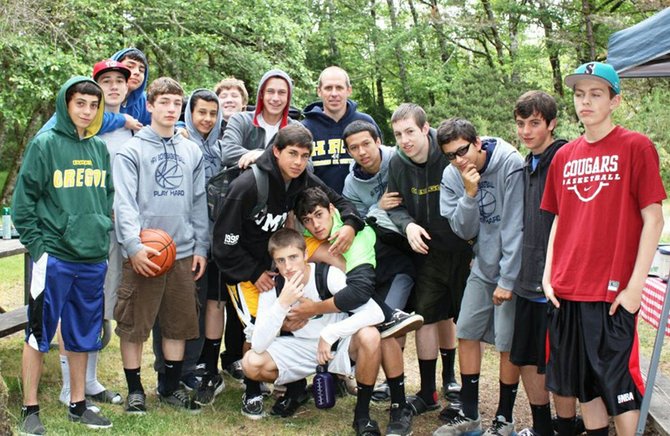 HRV?hoops players were busy over the summer with a 14-game schedule.
Stories this photo appears in:

Hood River Valley High School's boys basketball team finished its summer season last month with an overall record of 7-7. The team of mostly incoming sophomores and juniors got valuable off-season playing time and were exposed to some of the changes head coach Steve Noteboom has in store for the varsity team in the upcoming 2013-14 season.