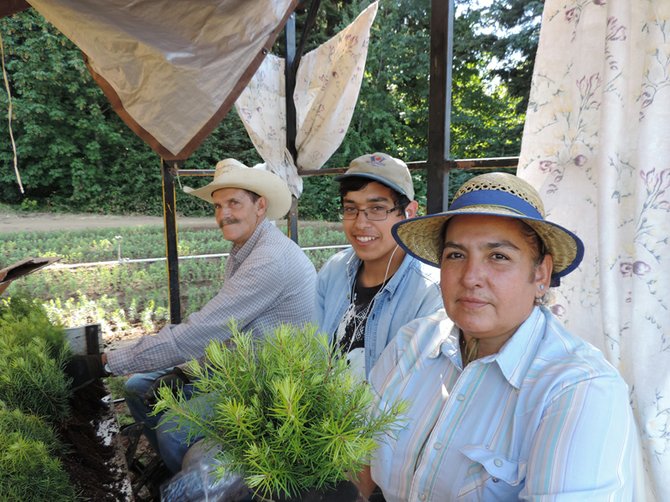 BELIALDO AND REYNA, with their nephew, Marcos Galvez, pause while planting fir seedlings aboard a planting machine at Lava Nursery in Parkdale.
Stories this photo appears in:

ODELL — Reyna Gomez-Larios and Belialdo Galvez have always worked in the field. In Mexico, they owned a ranch where they planted 50 acres of maize. They even tried planting rice one year. When they came to the United States in January of 1999, they started working in the orchards.