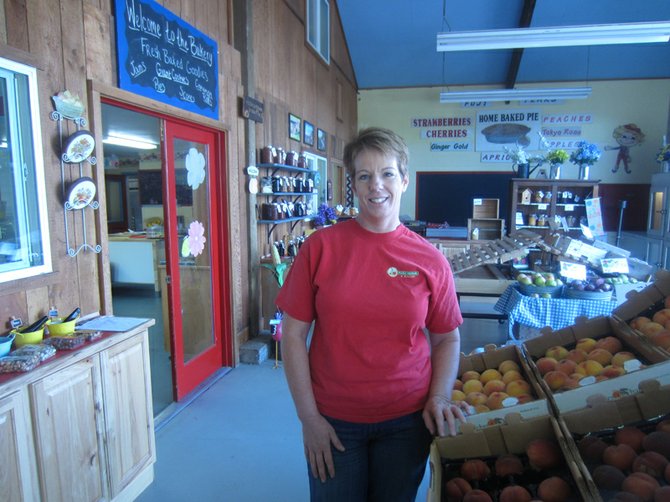 TAMMI PACKER takes a breather at her Odell business. The jams and other canned products are a local favorite, and the fruit stand boasts plenty of fresh seasonal fruit.
Stories this photo appears in:
This weekend (Aug. 16-18) is the Fruit Loop's Summer Fruit Festival, and Tammi Packer is ready. Packer Orchards and Bakery, located along Highway 35 in Odell, has a host of goodies ready for hungry customers, including apple pie, apple cinnamon rolls and applesauce.