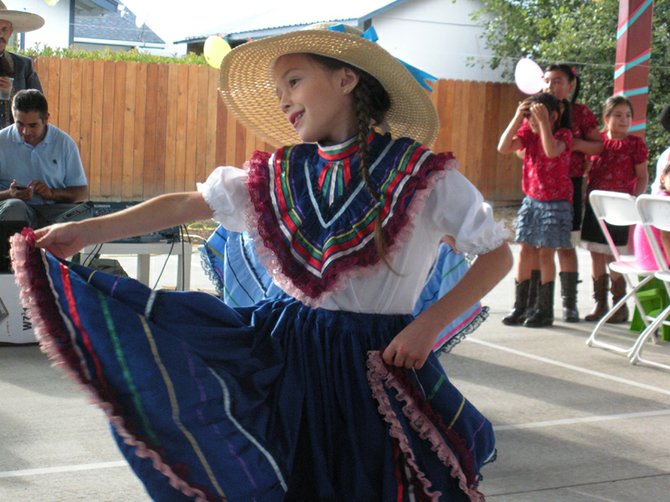 FOLKLORIC DANCERS entertain, and NDI's Lorena Sprager welcomes Alberto Moreno of the Oregon Commission on Hispanic Affairs.
Stories this photo appears in:

Nuestra Comunidad Sana hosted a fiesta on Saturday, Aug. 10, to celebrate 25 years of improving health in the Latino community. The fiesta at Odell Community Park was sponsored in large part by healthy food giant Tofurky.