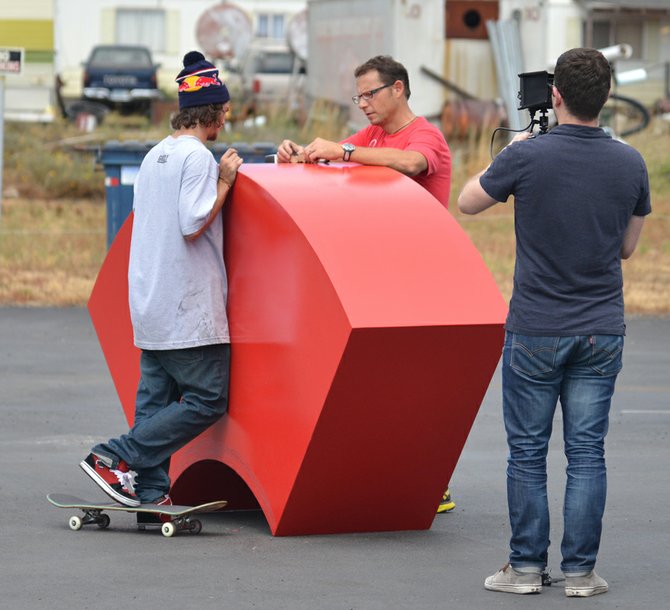 C.J. RENCH (above, center) collaborates with professional skateboarder Torey Pudwill (above, left) earlier this summer on the design of Red Bull's Skate Space project, which willbe a skateboardable piece of public art installed in Seattle.
Stories this photo appears in:

Hood River sculptor C.J. Rench pairs with Red Bull for one-of-a-kind art installation
Hood River-based metal and sculpture artist C.J. Rench is in the midst of a one-of-a-kind project in collaboration with Red Bull and world-renowned professional skateboarder Torey Pudwill. Called "Red Bull Skate Space," the project is a massive, multi-piece sculpture that will be permanently installed in Seattle's Jefferson Park.