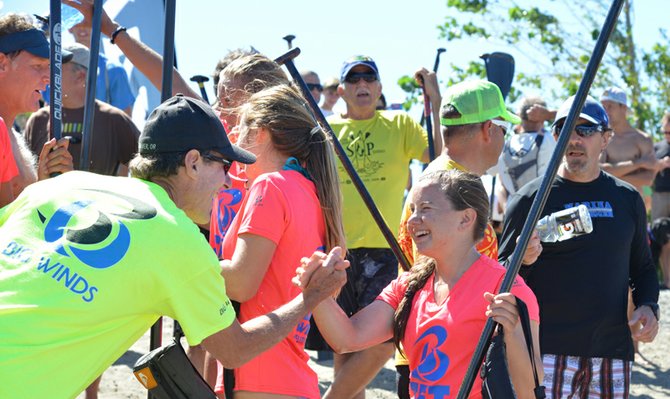 Steve Gates gives Big Winds team member Kelly Clark a high-five.
Stories this photo appears in:

Local success at the Naish Columbia Gorge Paddle Challenge shouldn't have come as a surprise to anyone, especially for the dedicated group of young athletes who have been putting in long, hard, and oftentimes early hours in preparation for the races that took place over the weekend. For many competitors, top finishes at the event can be attributed to training sessions with the Big Winds Junior Program, which is divided into a more experienced Junior Elite Team and a Development Team. The group of 30 boys and girls has been practicing Tuesday through Friday all summer, starting promptly at 6:30 a.m.