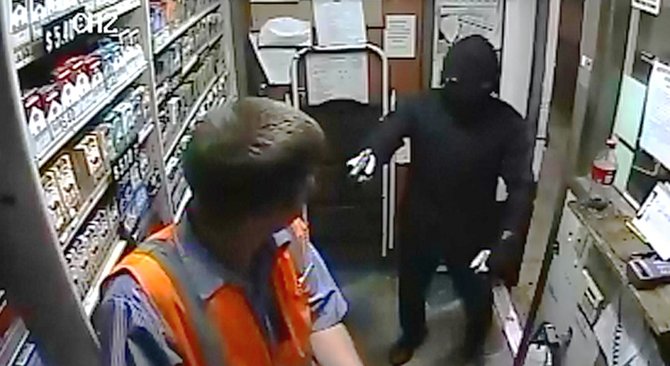 A gunman threatens the life of a 19-year-old Astro station clerk in a holdup the night of Aug. 13 in downtown Hood River. This image was taken from the station's security camera. The robber made off with approximately $200 in cash.
Stories this photo appears in:

Police search for leads on gun-wielding man in black
It was a busy week for the Astro fuel station in Hood River and not in a good way. Starting on Aug. 13, the gas station and convenience store located at 214 Front St. in downtown Hood River was the site of an armed robbery, an unrelated employee theft, and a car accident — all in the span of four days.