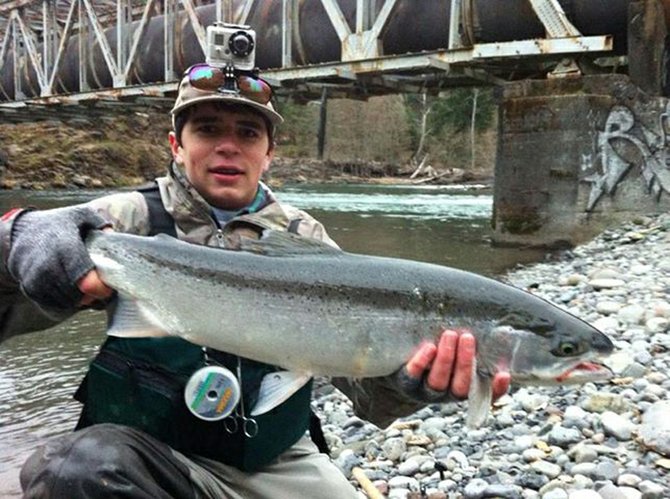 Gabe cunningham displays a nice-looking steelhead he pulled from the lower Hood River, where he spends a lot of time.
Stories this photo appears in:

Fishing is a way of life for Gabe Cunningham. Surrounded by water, he is happy to call a place like Hood River home and has found satisfaction in spending his youth along the shorelines of some of the Northwest's best rivers, lakes and streams. But as the Hood River Valley High School sophomore matures, so does his perception of favorite local fishing rivers like the Hood, Klickitat and Deschutes.