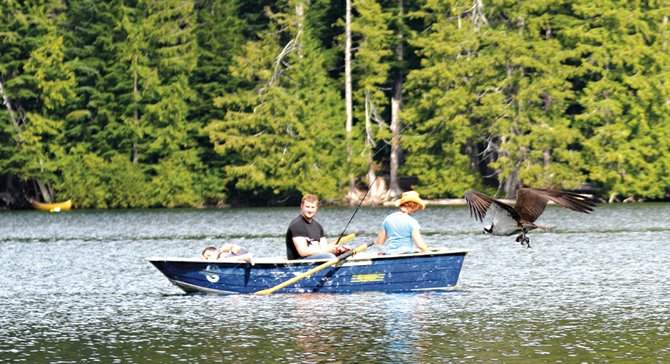 Classic Lost Lake: An osprey carries a trout in its talons as it flies by a trio of lake-goers relaxing and fishing in a rowboat earlier this week.
Stories this photo appears in:

It's hard to believe August is over already. These last couple weeks of cool weather and rain really put a damper on what is arguably the Gorge's finest month for enjoying the great outdoors and cooling off in the many great bodies of water that surround us.